Awakening the Heart! Spiritual Healing
Be All You Can Be!
 
Awakening the Heart! Spiritual Healing is an advanced, transformative process fostering personal growth, self-integration and wholeness by releasing old emotional patterns without reliving past trauma.
Awakening the Heart! Spiritual Healing will help you:
Heal your core issues
Be Centered in Our Unpredictable World
Develop Trust and Inner Peace
Live in the Present Moment
Feel Compassion for All of Creation
Walk in World or Community Service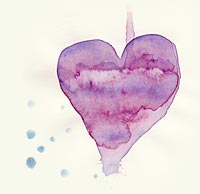 Awakening the Heart! Spiritual Healing offers deep purification and healing of your aura, chakras, and meridians.

Sessions are an extension of your previous inner work and/or a chosen spiritual path. Commitment to your healing process is essential.
In a safe and nurturing environment clients can easily relax and heal. A series of weekly or biweekly sessions is encouraged for the healing of deeply rooted difficulties. Energy assessments and attunements are also available, as well as long-distance healing sessions.

Contact us now for a free 1/2 hour session
 
A Sample of Issues
Grounding
Kundalini
Blocked Creativity
Life Direction or Purpose
Spiritual Emergence, Evolution and Integration
Depending on your needs, one or several of these may be used.
Somato-Emotional Release – Crystals – Guidance from Angels – Sound
Past Life Healing – Breathwork – Laying-on-of-hands – Grounding
Aromatherapy – Soul Retrieval – Flower Essences
Light Infusions
 
Awakening the Heart! Spiritual Healing
Develops:
Character
Trust
Clarity of Inner Vision
Emotional & Spiritual Integrity
Improves:
Vitality
Grounding
Decision-Making
Stress Management
Creates:
Attitudinal Shifts
Greater Inner Peace
Higher Consciousness

Sessions in person or long-distance are $99 for 1 1/4 hr. If extra time is needed, you will be charged $21 for each fifteen minutes over the initial session.